Arachnoiditis Treatment Specialist in Frisco, TX, and Denton, TX
Arachnoiditis is a painful spinal illness caused by arachnoid membrane irritation. It can affect the lumbar, cervical, and thoracic spines resulting in arm, leg, and foot pain. Symptoms of this neurological disorder are shooting pain, numbness in the leg, bladder control issues, and muscular cramping. At Pain Specialist of Frisco, our board-certified Dr. Mohan offers arachnoiditis treatment when you are looking effective pain management strategy. our healthcare pain specialist will be happy to connect with you to discuss treatment for arachnoiditis at your earliest convenience. For more information, contact us today or schedule an appointment online. We have convenient locations in Frisco, TX, and Denton, TX.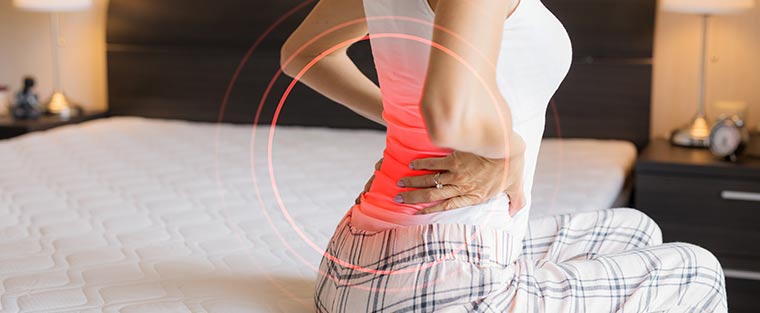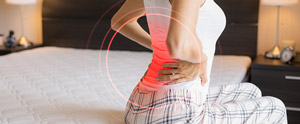 Table of Contents:
What is the main cause of arachnoiditis?
What does arachnoiditis pain feel like?
What are the stages of arachnoiditis?
How is arachnoiditis diagnosed?
Arachnoiditis is a rare but serious neurological condition characterized by the inflammation of the arachnoid membrane surrounding the spinal cord. It's a debilitating and painful condition, making an accurate and early diagnosis crucial in receiving proper treatment and management.
If you're struggling with pain caused by arachnoiditis, our experienced team at Pain Specialists of Frisco can help. Reach out to us today to get in touch with an arachnoiditis treatment specialist or book in online if you're ready to commit to an appointment – we're ready and willing to help get you on your way to pain-free living.
What is the main cause of arachnoiditis?

Arachnoiditis is a rare pain condition that negatively affects the arachnoid membrane, which is a thin sheet of tissue that covers the brain and spinal cord. This condition occurs when the arachnoid membrane becomes inflamed, scarred, or thickened, resulting in severe pain, nerve damage, and mobility issues.

Other factors that can contribute to this condition include infections in the spinal canal, meningitis, tuberculosis, spinal cord tumors, and the autoimmune disorder, lupus.
What does arachnoiditis pain feel like?

The pain associated with arachnoiditis is often described as burning, shooting, or electric shocks that radiate down the legs, hips, and lower back. Patients also describe feelings of numbness, tingling, muscle cramps, spasms, stiffness, and weakness in the lower extremities. These sensations cause pain that can vary from mild to excruciating and often interferes with daily activities and quality of life.

In rare cases, arachnoiditis can also cause symptoms such as double vision, hearing loss, and bladder and bowel dysfunction.
What are the stages of arachnoiditis?

If you're diagnosed with arachnoiditis, there are four stages that you may go through. It's important to note, however, that not everyone will experience all of these stages. Some people may only go through the acute or subacute stage, while others progress into all four stages over time.

The first stage is the acute stage, which occurs immediately after the onset of symptoms. During this stage, a person may experience severe pain, muscle spasms, and other painful symptoms that fluctuate in duration and intensity.

The second stage is the subacute stage, which can last several weeks to several months. During this stage, symptoms may become less severe but are still be persistent and debilitating.

The third stage is the chronic stage, which can last indefinitely. During this stage, a person may experience ongoing pain, numbness, tingling, and muscle weakness, and symptoms may spread to other parts of the body.

The fourth stage is the late stage, which occurs after many years of living with arachnoiditis. During this stage, a person may experience severe nerve damage, loss of muscle function, and other serious complications.
How is arachnoiditis diagnosed?

The diagnosis of arachnoiditis can be extremely challenging as it shares common symptoms with other spinal cord disorders and can be easily misdiagnosed. Therefore, it's important to consult with a qualitied medical professional to undergo a detailed medical history, physical examination, and neuroimaging tests for proper diagnosis.

The first step in accurately diagnosing arachnoiditis is via clinical evaluation. Those with chronic pain and neurological symptoms such as numbness, tingling, or weakness in their lower body are often the primary suspects for arachnoiditis. A physical examination can help identify focal neurological deficits, which are often present in patients that may have arachnoiditis.

Neuroimaging is also key for diagnosing this complex pain condition. Imaging tests such as MRI, CT myelography, and myelogram can be used to visualize the spinal cord and surrounding structures, which can help pinpoint nerve root(s) clumping, adhesions, arachnoid cysts, or other abnormalities.

In addition to imaging tests, a nerve conduction study (NCS) or electromyogram (EMG) can be performed to assess nerve function and diagnose any other coinciding conditions.

At Pain Specialists of Frisco, we're dedicated to getting you the pain relief that you need to improve your quality of life. Contact us today for more information about our arachnoiditis treatment options or book in for an appointment online with one of our knowledgeable specialists. We have convenient locations to serve you in Frisco, TX, and Denton, TX. We serve patients from Frisco TX, Denton TX, McKinney TX, Plano TX, Carrollton TX, Flower Mound TX, Lewisville TX, Allen TX, Aubrey TX, and surrounding areas.