Pain Management Clinic in Frisco, TX, and Denton, TX
Pain Specialists of Frisco is a pain management clinic dedicated to providing our community with effective long term solutions for chronic pain conditions. For further information about our pain management clinic conveniently located in

Frisco, TX

, and

Denton, TX

, please

contact us

or

schedule an appointment

online!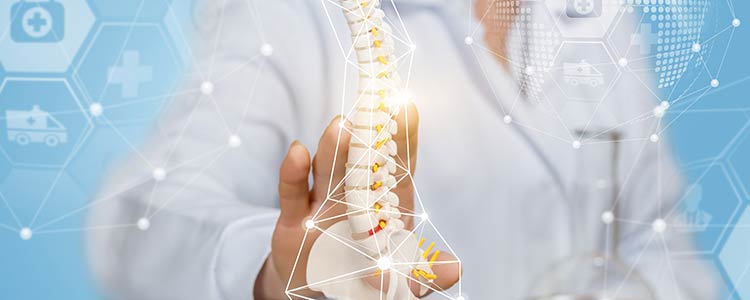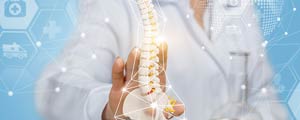 Table of Contents:
What is meant by pain management?
Do You Need to See a Pain Specialist?
Who should see a pain management specialist?
How should I describe my pain to my doctor?
Chronic pain can have a massive impact on your ability to thrive in areas of your life such as work, relationships, mental health, and physical activities. We offer treatments including lumbar and cervical epidurals, facet injections, trigger point injections, sacroiliac injections, radiofrequency ablation, chronic pain medication management, and more.
What is meant by pain management?

Pain management is a field of medicine that aims to prevent, diagnose, and treat chronic pain. Treatment often combines regenerative medicine, medications, pain-relieving injections, physical therapy, and corticosteroid injections. In more severe cases, you may also require surgery to help improve your pain.
Do You Need to See a Pain Specialist?

After three months of consistent pain, your primary care physician will likely refer you to a pain management specialist. Once three months have passed, you will be evaluated, assessed, and officially diagnosed with a chronic pain condition. A proper diagnosis is the first step to learning how to effectively reduce your symptoms, treat your condition, and improve your quality of life.
Who should see a pain management specialist?

Anyone who has been struggling with pain on a daily basis should seek professional medical support from a pain management specialist. These types of physicians have special expertise in tissue injuries, nervous system disorders, and mixed pain disorders.
 
1. Tissue Injuries
Tissue injuries such as osteoarthritis and rheumatoid arthritis can cause symptoms including joint pain, stiffness, and reduced mobility. Those with arthritis should seek care from a pain management specialist to help reduce these symptoms and ensure your chronic condition doesn't worsen.

2. Nervous System Disorders
Nervous system disorders such as neuropathy and spinal cord injuries can cause sharp, stabbing, radiating, throbbing, persistent, or aching pains. Treatments you can receive from a pain management specialist including injections, nerve blocks, and spinal cord stimulation can drastically improve your symptoms.

3. Mixed Pain Disorders
Cancer pain, postsurgical pain, neck pain, and back pain can fall under a category called mixed pain disorders. These types of disorders are often complex and require a comprehensive treatment plan from an expert in the field of pain management.
How should I describe my pain to my doctor?

Accurately describing your pain can help your physician accurately diagnose you. There are many factors to take into consideration when describing pain. Prepare to tell your healthcare provider how long your pain has lasted, when it becomes triggered, what time of day it worsens, and what type of treatments help relieve it.

When describing pain to your pain management specialist, we recommend using the following terms that apply to your experience:
 
– Dull
– Aching
– Stabbing
– Burning
– Throbbing
– Cramping
– Piercing
– Persistent
– Shooting
– Radiating
– Tender
– Heavy
 
We also advise you to rate your pain from a scale from 0 to 10, 0 being no pain and 10 being an emergent situation. This can help give your expert a full picture idea as to how much your pain is affecting your daily life. It can also guide what screening tests will be done next and help determine how severe your condition is.
 
If you or a loved one is struggling with chronic pain, please schedule an appointment at Pain Specialists of Frisco by giving us a call during our business hours or filling out our online request form. Pain not only affects your physical well being, but your mental well being as well. Getting the correct treatment can prevent your symptoms from worsening and improve your quality of life. If you have any additional questions about our services and pain management clinic, please don't hesitate to reach out. The team at Pain Specialists of Frisco looks forward to hearing from you soon! We serve patients from Frisco TX, Denton TX, Little Elm TX, Prosper TX, McKinney TX, Celina TX, Plano TX, Allen TX, The Colony TX, and the North Dallas Metro area.