Sciatica Treatment Specialist in Frisco, TX and Denton, TX
If your lower back hurts, and you feel numbness in your lower back and the pain worsens while moving, then call our team of professionals at our clinic and get treatment for sciatica or visit us online to book an appointment. Our medical professionals develop a custom treatment plan for each patient based on their specific conditions and needs.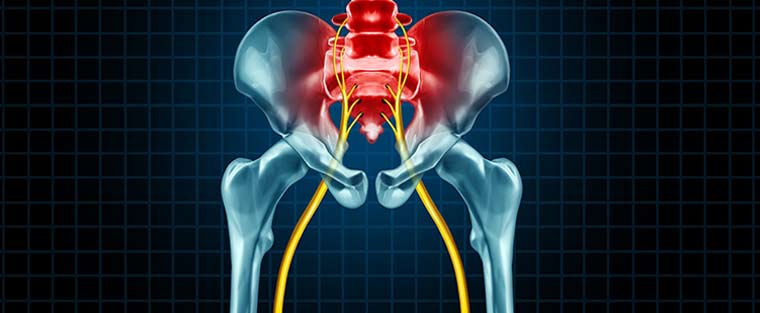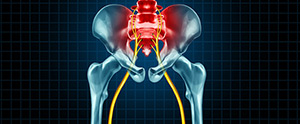 Table of Contents:
What is the most common treatment for sciatica?
What triggers sciatica?
How long will sciatica take to heal?
What is the most common treatment for sciatica?

Mild cases of sciatica usually disappear over time. Patients with sciatica should seek medical attention if symptoms persist for more than a week, worsen, or do not improve. Pain that occurs after a trauma or accident, such as a car crash, requires immediate medical attention. A sudden or severe pain in the leg or lower back accompanied by weakness or numbness may suggest treatment is needed. A patient may also need medical attention if he or she has trouble controlling his or her bladder or bowels.

Physical therapists can help you relieve sciatica pain using conservative methods such as chiropractic adjustments, static stretching, and cold therapy. After using simple techniques, most people are pain-free within a few weeks. As well as improving blood circulation and relaxing your muscles, chiropractic adjustments and massage therapy can improve your spine's alignment and address other underlying conditions. Minor pain can also be treated with heat and cold.

Depending on the patient's specific condition, some doctors may recommend surgery as a last resort after noninvasive measures fail to relieve sciatica.
What triggers sciatica?

Sciatica is pain radiating from your lower back down your hips, buttocks, and legs. Sciatica may typically affect only one side of your body.

The most common causes of sciatica are herniated disks, bone spurs, and narrowing of the spine (spinal stenosis). In the affected leg, part of the nerve is compressed, causing pain, inflammation, and sometimes numbness.

Most sciatica cases are resolved non-operatively within a few weeks, despite their severity. The patient might be a good candidate for surgery if there are significant changes in bowel or bladder function in addition to severe sciatica.

Sciatica can be caused by a herniated disc or a bone spur on your vertebrae. Nerve damage is more likely to occur when there is an underlying disease such as diabetes or a tumor. Several factors increase the risk of developing sciatica, including age, obesity, prolonged sitting, level of activity, and diabetes. Sciatica can be caused by some occupational or lifestyle factors.

Sciatica is a very common condition. Approximately 40% of Americans suffer from sciatica at some point in their lives. People seek medical treatment for back pain for a variety of reasons. Patients can manage the symptoms and permanently cure sciatica with a variety of treatment options.
How long will sciatica take to heal?

There are two types of sciatica. It is acute and chronic. In most cases, acute episodes last between one and two weeks before they are resolved. A few days after the pain has subsided, you may experience some numbness. Additionally, you may experience sciatic episodes from time to time.

Sciatica causes back pain radiating from your lower (lumbar) spine to your buttocks. In the low back, buttock, thigh, and calf, you're most likely to feel discomfort along the nerve pathway. Excruciating pain or sharp, burning sensations can accompany mild aches. It is possible to feel an electric shock or jolt sometimes. Coughing or sneezing can exacerbate the symptoms, as can prolonged sitting.

It is possible for acute sciatica to turn into chronic sciatica over time. As a result, the pain occurs fairly regularly. Having chronic sciatica is a lifelong condition. Chronic sciatica does not respond well to treatment, but the pain is often less severe than acute sciatica.

Integrative pain management is available at Pain Specialists of Frisco for patients in Frisco. Pain Specialists provide long-term pain relief and help patients live pain-free and active lives. Contact us today so that we can help you live a life without pain. We serve patients from Frisco TX, Denton TX, Little Elm TX, Celina TX, The Colony TX, Prosper TX, Plano TX, Allen TX, McKinney TX, and the North Dallas Metro area.