Neck Pain Treatment Specialist in Frisco, TX and Denton, TX
If you are facing neck pain that is bothering you for more than 6 weeks than you should see a doctor. Our team of experts are dedicated to providing each one of our patients with long term, customized treatment plans. For more information,

contact us

or schedule an

appointment online

. We have

convenient locations

in Frisco, TX, and Denton, TX.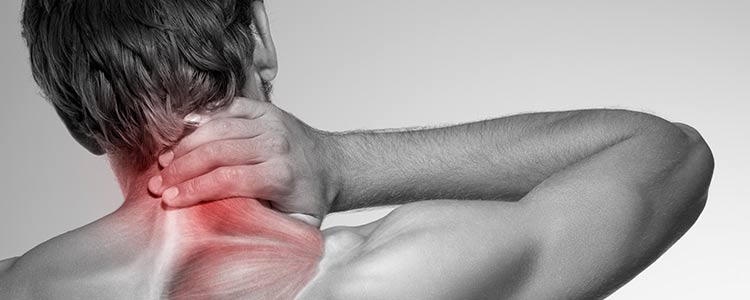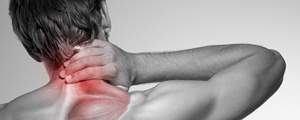 Table of Contents:
What causes neck pain?
How will you diagnose my neck pain?
What treatments are available for neck pain?
Pain Specialists of Frisco, offers a wide variety of cutting edge treatments such as nerve blocks, radiofrequency ablation, spinal cord stimulation, corticosteroids injections, and much more. One condition we treat at our pain management clinic is neck pain. Please continue reading down below to learn more about how our neck pain treatment specialist in Frisco, TX and Denton, TX can treat your neck pain.
What causes neck pain?

Cervical sprain and Muscle strain, these are often associated with head injuries.

Cervical spondylosis; also called arthritis of the neck.  This could lead to central or foraminal narrowing as well.  Presents with stiff neck, if associated with spinal stenosis could have associated weakness or numbness.

Degenerative disc disease or Cervical disc disease:  Early on this could be disc tear/disc bulge/disc protrusion.  Depending on severity this could lead to neurological symptoms as well.

Arthritis of facet joints, again goes along with cervical spondylosis.  This could present pain to the back of the head or even around the upper shoulder blade area.

There are many different conditions that can lead to chronic neck pain. One of our first steps will be evaluating your symptoms and running screening tests to first diagnose the underlying cause of your pain. A few of the most common causes of neck pain include:
 
Cervical Stenosis
Cervical stenosis happens when the spinal canal narrows due to degeneration over time. Because it becomes smaller and compresses the spinal cord, you may experience symptoms such as neck pain, muscle spasms, numbness in the upper extremities, stiffness, and loss of function.
 
Arthritis
Arthritis in the neck, otherwise called spondylosis, is an age-related condition that causes symptoms including neck pain, stiffness, and muscle spasms. This is most often caused by degeneration near the facet joint.
 
Disc Degeneration
Cervical degenerative disc disease is commonly associated with neck pain and neck stiffness. This condition involves unwanted pressure placed on the nerves located through the spinal cord causing pain, muscle weakness, numbness, and a decreased range of motion.
 
Inflammation
Neck inflammation due to an injury, medical procedure, bacterial infection, or viral infection can cause pain. Without the proper treatment, chronic inflammation of the neck can cause long term damage to your neck joints.
 
Injury
Injuries such as muscle sprains and strains can cause achiness, stiffness, and pain in the neck. Other symptoms of neck trauma may include facial pain, dizziness, and pain in the extremities.

– Central and foraminal spinal stenosis
– Cervical radiculopathy or cervical radiculitis
– Poor posture
– Myofascial pain syndrome
– Fractures
– Cancer or infection
How will you diagnose my neck pain?

Neck pain can be officially diagnosed through a series of screening tests and physical examinations. Testing and diagnosis may include a comprehensive physical examination, questionnaire, discography, x-ray, selective nerve root block, magnetic resonance imaging, electromyography, and/or computed tomography scan.

Key is listening to the patient, having a detailed history and comprehensive examination.

He also uses investigations including x-rays, MRI scans, CT scans, EMG nerve conduction study.  We could also be using nerve blocks to localize pain.
What treatments are available for neck pain?

A few of the most effective treatment options for neck pain available at Pain Specialists of Frisco include:
 
Trigger Point Injections
Trigger point injections are used to treat injuries, muscle spasms, and chronic muscle tension. They contain an anesthetic that provides pain relief to the targeted muscle.
 
Facet Injections
Facet joint injections contain an anesthetic for numbing pain as well as a cortisone for decreasing inflammation. These types of injections are most often used for conditions of the cervical, thoracic, or lumbar regions.
 
Medications
Anti-inflammatory and pain-relieving medications can be used to treat symptoms of your chronic pain condition. Some of the medication options that our team can help manage include nonsteroidal anti-inflammatory drugs, antidepressants, COX-2 inhibitors, anti-seizure medications, opioids, and acetaminophen.

Pain specialists of Frisco offer comprehensive evaluation and a wide variety of treatments such as regenerative medicine, nerve blocks, radiofrequency ablation, corticosteroid injection, and spinal cord stimulator for treatment of neck pain.

Essentially this depends on the condition that modern presents with. We are pleased to announce that we use regenerative medicine/Regenexx to help heal injuries and arthritis.

In the setting of cervical radiculopathy use epidural steroid injection. We could also be using facet joint injection or medial branch block followed by radiofrequency ablation for facet joint pain.

We may use discogram

– We work with physical therapists in formulating exercise plans.
– Medication management to enable someone to be functional.
– In recalcitrant cases we could use a spinal cord stimulator
 
For further information about neck pain treatment specialists in Frisco, TX and Denton, TX please reach out to Pain Specialists of Frisco as soon as possible. Chronic pain can be a debilitating condition that affects both your mental and physical health. We deeply believe that everyone deserves to live free of pain and are happy to provide treatments that can help achieve this. If you have any additional questions about neck pain treatment at Pain Specialists of Frisco, schedule a consultation by giving us a call during our business hours or filling out our online request form. Our team of pain management experts looks forward to hearing from you soon! We serve patients from Frisco TX, Denton TX, Little Elm TX, Prosper TX, McKinney TX, Celina TX, Plano TX, Allen TX, The Colony TX, and the North Dallas Metro area.