Chronic Medication Management Specialist Q&A
Here at Pain Specialists of Frisco, we are fully equipped to help you diagnose, treat, and manage chronic pain.

Contact us

today to learn more or

schedule an appointment

online. We have

convenient locations

in Frisco, TX and Denton, TX.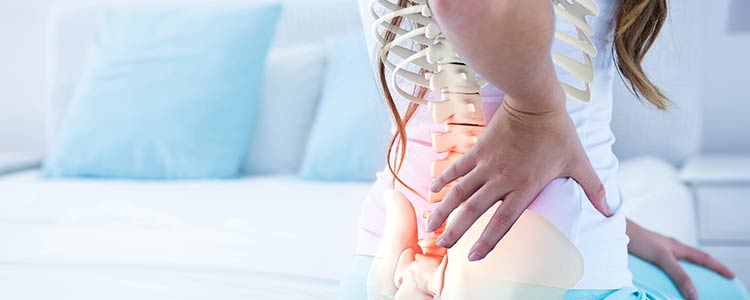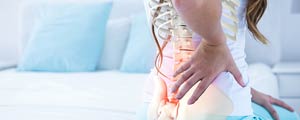 Table of Contents:
What is the most common treatment for chronic pain?
How do you manage chronic pain?
What happens if chronic pain is left untreated?
Suffering from chronic pain can make life miserable and we're hoping to fix that. We aim to reach as many people in the Dallas area who are suffering from chronic pain and do everything in our power to raise their quality of life. We provide a plethora of services including spinal cord stimulator placement, facet injections, trigger point injections, cervical epidural injections, radiofrequency ablation, and more. To book an appointment with our chronic pain medication management specialist, call us or fill out our short online booking request form.
Chronic pain medication management requires a specialized doctor who has extensive musculoskeletal medicine experience and education. Fortunately, Dr. Mohan is more than qualified to work with you to make an effective treatment plan. Below are some ways in which he, or a specialist in your area, can help manage chronic pain.
What is the most common treatment for chronic pain?

Pain Specialists of Frisco offers many treatments for chronic pain including:
 
Cervical Epidural Injections
Cervical epidural injections contain steroids that can stop pain, numbness, and tingling in the neck area. These injections can also ease pain in the shoulders and arms. Cervical epidural injections take about 15 minutes to be completed.
 
Facet Injections
Facet injections target joints that are causing chronic pain and last for about 3 months. Patients who suffer from arthritis pain can greatly benefit from these injections.
 
Spinal Cord Stimulator Placement
Spinal cord stimulator placement/surgery can help block pain in the arms, legs, and back. This procedure involves placing a small instrument into your buttock or abdomen that manipulates the brain into not feeling pain. This is a good option for people who have exhausted all other options but don't want to undergo a more complex and invasive spinal surgery.
 
Radiofrequency Ablation
Radiofrequency ablation helps reduce pain in the nerves for up to 9 months. During this minimally invasive treatment, your doctor will insert a needle into your back, target a nerve, and send a small electrical current towards it. For this treatment, you must first book a physical exam with our specialist to see if you meet the criteria.

Ortho Biologics
Injection of biologically active preparations to heal arthritis and ligament and tendon injuries
 
Additional services at Pain Specialists of Frisco include trigger point injections, sacroiliac injections, pain pump placement, and caudal injections. During your first appointment, our doctor will discuss your symptoms with you and decide which chronic pain treatment may be the right fit for you.

How do you manage chronic pain?

Chronic pain can be managed by the above treatments! That being said, the first type of management used to fight chronic pain is typically medications. If you have a history of substance abuse or have an addictive personality, please tell your doctor. Certain medications used to treat chronic pain can be highly addictive and there are alternatives. Some medications used to treat chronic pain include:
 
– COX-2 Inhibitors
– Antidepressants
– Anti-seizure medications
– Opioids
– Acetaminophen
– Nonsteroidal anti-inflammatory drugs
 
Other management options include:
 
– Exercises and physical therapy
– Massage therapy
– Injection therapy
– Emotional support
– Localized electrical stimulation
– Hot and cold treatments
– Acupuncture
– Surgery

What happens if chronic pain is left untreated?

One of the biggest concerns doctors have for untreated chronic pain is emotional damage. Being in pain and suffering 24/7 can leave patients feeling hopeless, irritable, and depressed. Untreated pain can also start to affect your ability to participate in everyday things like work, maintaining a social life, being a parent, and keeping a healthy relationship. If you don't treat your chronic pain you will likely also have a lower lifespan.
 
Request an appointment with our supportive team of medical staff to discuss your options for chronic pain management. It would be a privilege to help you get through recovery and treatment. We serve patients from Frisco TX, Denton TX, Little Elm TX, Celina TX, Plano TX, Allen TX, The Colony TX, Prosper TX, McKinney TX, and the North Dallas Metro area.