Regenerative Medicine Specialist Q&A
Regenerative medicine is used in restoring damaged tissue or activating the body's natural tissue regeneration to mend tissues or organs are two ways to regenerate injured tissues and organs. Approximately 1 in 3 Americans could benefit from it. Discover the benefits of regenerative medicine today! To learn more about this service offered at Pain Specialists of Frisco Contact us today or schedule an appointment online. We have convenient locations in Frisco, TX, and Denton, TX.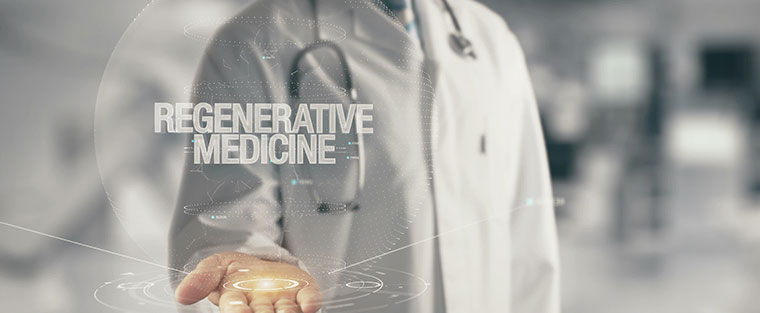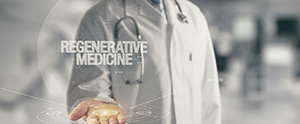 Call Out:
Are you experiencing back pain and looking to avoid spinal fusion surgery?
Have you had Back Surgery and continue to experience pain?
Do you experience pain due to arthritis?
Have you been told by other physicians that you have a joint that is 'bone on bone' and are a candidate for joint replacement surgery?
Do you have a nagging sports injury?
If you or your loved ones answered yes to these questions please visit our clinic 'pain specialist of Frisco'. Or call now.
What Are the Types of Regenerative Medicine?
Regenerative medicine or to be precise musculoskeletal regenerative medicine is a very promising field which could make a big difference in the treatment of arthritis and ligamentous injuries in sports injuries.
At the lowest level there is prolotherapy which use tissue irritants which modulate inflammation and also potentially scar down or tighten ligaments.
The next level is PRP, which is abbreviation for platelet rich plasma. Platelets are components of blood which have growth factors which could be beneficial in promoting healing. There are ways in which platelets could be concentrated and injected precisely to help promote healing in arthritis, ligament injuries.
Next level is bone marrow concentrate treatment for example Regenexx SD procedure. Here bone marrow is collected which contains stem cells, these are concentrated and injected to promote healing and reduce inflammation. Again precision guided injection with ultrasound or fluoroscopy is particularly important for optimum results.
Next level is cultured stem cells which are not done in the in USA, except in experimental setting of these are regulated by FDA.
Stem cell treatment is used to restore tissues in spinal discs and treat back pain, it does so by using a type of cell to repair injuries. Stem cells are cells without a pre-existing function in the body that can be developed into a cell that does serve a function. They are collected from a patient's bone marrow, blood, or fat, and after the doctor separates the necessary cells, they are injected back into the patient. Cartilage regeneration aims to restore damaged cartilage and assists patients with musculoskeletal conditions. Cartilage regeneration is important as cartilage does not heal effectively on its own.

Platelet-rich plasma draws blood from an individual and uses it to create a solution containing more plasma and platelets than normal blood, afterwards it is applied during surgery or injected into the injured tendon. Prolotherapy is used to treat connective tissues and injured joints. The doctor will inject a watery solution at the injured site which irritates the body and prompts a healing response.
Orthopedic regenerative medicine is a growing field which has tremendous potential in healing arthritis and sports injuries but using stem cells / bone marrow concentrate and PRP.
Who needs stem cells: Most tissue has enough stem cells to help sustain repair and homeostasis. But when these falls short due to injuries/recurrent injuries/poor general health and high inflammatory status or localized conditions including moderate to severe osteoarthritis, stem cells are beneficial.
What is the best stem cell available: One's own bone marrow concentrate is the best stem cell for orthopedic regenerative medicine.
What is Regenexx Philosophy:
Interventional Orthopedics, a specialty that focuses on using your body's natural healing agents to treat orthopedic injuries, Regenexx is dedicated to a research-driven approach.
Regenexx uses protocols refined over the last 17 years to help heal arthritis and ligamentous injuries. Our proprietary protocol leads to arguably the world's most advanced platform for in-office interventional orthopedics.
Regenexx advantages include highly trained physicians for doing regenerative medicine, using the same kits, process and protocols which are refined our last 17 years. Treating injuries in a comprehensive manner including muscles ligamentous tendons and focusing on functional recovery.
Using state of the art labs. Transparency through patient registry. All procedures are done with ultrasound or fluoroscopic imaging guidance.
Regenexx have published roughly half of all research world-wide on the use of bone marrow concentrate, which contain stem cells, for treatment of orthopedic injuries. In addition, we track results from Regenexx procedures in our outcomes database. We believe that bone marrow concentrate and other blood-based treatments, are not magical and that not all approaches are created equal.
These are a few types of regenerative medicine. For patients seeking the most state-of-the-art medical treatment options available in Frisco, TX, the Pain Specialists of Frisco are available and will work with patients to establish a treatment plan that works best for them. Contact us through the pages of our website and let us introduce you to regenerative medicine and go over all its benefits. We serve patients from Frisco TX, Denton TX, Little Elm TX, Allen TX, The Colony TX, Prosper TX, McKinney TX, Celina TX, Plano TX, and the North Dallas Metro area.
What Are Examples of Regenerative Medicine?
A healthy and regularly functioning body can heal itself when an individual injures themself but some conditions like heart disease or diabetes limit their ability to do so. Regenerative medicine operates to correct that. This is achieved by restoring or replacing damaged organs or tissues. Organs and tissues can be damaged by aging, injury, disease, or other causes. Regenerative medicine equips the body with the self-defense mechanisms needed to return to good health rather than looking to treat or manage symptoms with procedures and medication.
Regenerative medicine is the process of regenerating and restoring human organs, tissues, and cells back to normal function. Regenerative medicine works by replacing damaged tissue in the body and working to stimulate the body's repair functions to heal organs and tissues.
Tissues and organs can be implanted safely when the body is failing to heal itself. Regenerative medicine consists of cell therapy which is the injection of progenitor cells or stem cells, tissue engineering which is the use of lab-developed tissues and organs, and immunomodulation therapy which uses molecules and infused cells.
Regenerative medicine's potential uses are wide-reaching; however, it is commonly used to replace or repair sections of whole tissues such as skin, bladder, blood vessels, cartilage, and bone. Tissues usually demand structural and mechanical properties to function normally.
Who Needs Regenerative Medicine?
There are various reasons individuals may require regenerative medicine. Certain conditions or injuries can damage or mitigate cell function and undermine the body's ability to heal itself. For individuals who require new or restored tissue in order to promote health, regenerative medicine can be an excellent option. To determine if you or a loved one are a good candidate for regenerative medicine it is best to ask a healthcare provider.