Regenerative Medicine Specialist Q&A
Contact us today or schedule an appointment online. To learn more about this service offered at Pain Specialists of Frisco in Frisco, TX and Denton, TX, visit us.
Discover the benefits of regenerative medicine today! Call our team of professionals at the Pain Specialists of Frisco or visit us online to book an appointment. We have convenient locations in Frisco, TX and Denton, TX.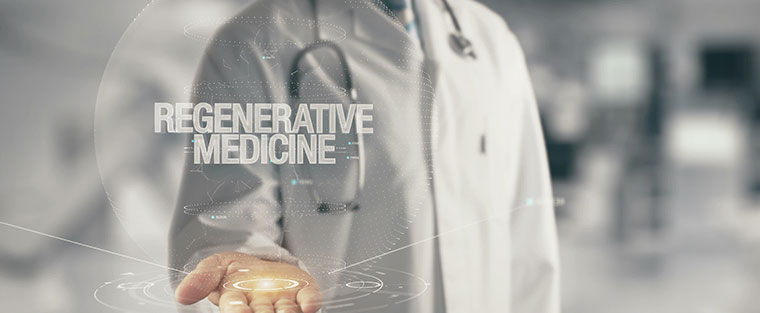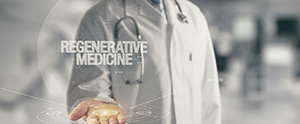 Table of Contents:
What Are Examples of Regenerative Medicine?
Who Needs Regenerative Medicine?
What Can Regenerative Medicine Cure?
What Are the Types of Regenerative Medicine?
What Are Examples of Regenerative Medicine?

A healthy and regularly functioning body can heal itself when an individual injures themself but some conditions like heart disease or diabetes limit their ability to do so. Regenerative medicine operates to correct that. This is achieved by restoring or replacing damaged organs or tissues. Organs and tissues can be damaged by aging, injury, disease, or other causes. Regenerative medicine equips the body with the self-defense mechanisms needed to return to good health rather than looking to treat or manage symptoms with procedures and medication.

Regenerative medicine is the process of regenerating and restoring human organs, tissues, and cells back to normal function. Regenerative medicine works by replacing damaged tissue in the body and working to stimulate the body's repair functions to heal organs and tissues.

Tissues and organs can be implanted safely when the body is failing to heal itself. Regenerative medicine consists of cell therapy which is the injection of progenitor cells or stem cells, tissue engineering which is the use of lab-developed tissues and organs, and immunomodulation therapy which uses molecules and infused cells.

Regenerative medicine's potential uses are wide-reaching; however, it is commonly used to replace or repair sections of whole tissues such as skin, bladder, blood vessels, cartilage, and bone. Tissues usually demand structural and mechanical properties to function normally.
Who Needs Regenerative Medicine?

There are various reasons individuals may require regenerative medicine. Certain conditions or injuries can damage or mitigate cell function and undermine the body's ability to heal itself. For individuals who require new or restored tissue in order to promote health, regenerative medicine can be an excellent option. To determine if you or a loved one are a good candidate for regenerative medicine it is best to ask a healthcare provider.
What Can Regenerative Medicine Cure?

Regenerative medicine can be a valuable aid in combating a number of diseases or injuries for individuals who have damaged organs or tissues. Individuals who can benefit from regenerative medicine include those with Alzheimer's disease, spinal cord injuries, Parkinson's disease, type 1 diabetes, heart disease, osteoarthritis, burns, stroke, cancer, and others.
What Are the Types of Regenerative Medicine?

Regenerative medicine is a relatively new field of medical practice as such it is constantly expanding with vast potential. But there are several types of popular regenerative medicine in use now.

Stem cell treatment is used to restore tissues in spinal discs and treat back pain, it does so by using a type of cell to repair injuries. Stem cells are cells without a pre-existing function in the body that can be developed into a cell that does serve a function. They are collected from a patient's bone marrow, blood, or fat, and after the doctor separates the necessary cells, they are injected back into the patient. Cartilage regeneration aims to restore damaged cartilage and assists patients with musculoskeletal conditions. Cartilage regeneration is important as cartilage does not heal effectively on its own.

Platelet-rich plasma draws blood from an individual and uses it to create a solution containing more plasma and platelets than normal blood, afterwards it is applied during surgery or injected into the injured tendon. Prolotherapy is used to treat connective tissues and injured joints. The doctor will inject a watery solution at the injured site which irritates the body and prompts a healing response.

These are a few types of regenerative medicine. For patients seeking the most state-of-the-art medical treatment options available in Frisco, TX, the Pain Specialists of Frisco are available and will work with patients to establish a treatment plan that works best for them. Contact us through the pages of our website and let us introduce you to regenerative medicine and go over all its benefits. We serve patients from Frisco TX, Denton TX, Little Elm TX, Allen TX, The Colony TX, Prosper TX, McKinney TX, Celina TX, Plano TX, and the North Dallas Metro area.