Joint Pain Specialist in Denton, TX
Joint pain is a prevalent symptom caused by a variety of circumstances, including arthritis, injury, overuse, or medical problems. Pain, edema, stiffness, weakness, and warmth in the afflicted joints are all symptoms. Getting therapy for joint pain has a number of benefits, including pain alleviation, greater mobility, prevention of additional injury, improved function, and an overall improvement in quality of life. For more information, contact us today or schedule an appointment online. We are located at 1801 Hinkle Dr, Denton, TX 76201.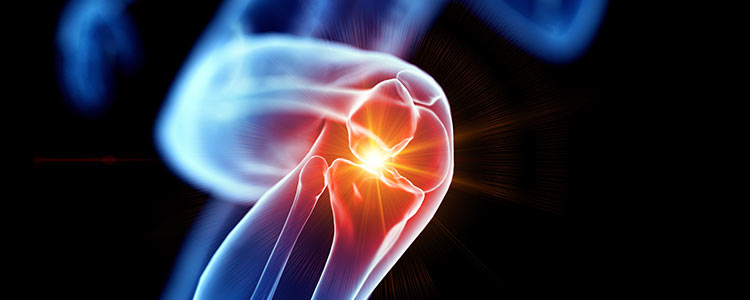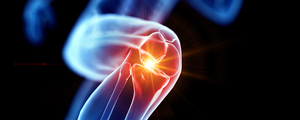 Table of Contents:
What is the cause of joint pain?
Who is more likely to experience joint pain?
How is joint pain treated?
What is the fastest way to reduce inflammation in the joint?
When should i worry about joint pain?
Most people will experience some sort of joint pain at some point throughout their lives, whether they experience achiness while recovering from the flu, incurred an injury, or have developed a health condition. There are many at-home remedies but many cases of joint pain can continue to develop or worsen if the proper action is not taken. Visit a joint pain specialist today to protect your body and joints from further pain or injury.
What is the cause of joint pain?

Joint pain can be the result of several conditions or injuries, sometimes making it difficult to pinpoint one likely cause. Some health conditions that will likely lead to joint pain include arthritis, specifically osteoarthritis or rheumatoid arthritis, tendonitis, bursitis, gout, and viral infections or injuries. Many people will start to experience increasing joint pain as they age, making it a very common condition, but there are some factors that will make some people more at risk of developing pain in their joints.
Who is more likely to experience joint pain?

While joint pain is definitely more common in the older population as many of the conditions that lead to joint pain become more prevalent as we age, there are several factors that can cause someone to be at a higher risk of experiencing joint pain. These factors include:

–  Incurring an injury to the joint
– Suffering from anxiety, depression, or frequent increased levels of stress
– Frequent use or overuse of the affected joint/muscle
– Being overweight or obese
– Maintaining poor health in general

Many cases of joint pain are the result of wear and tear taking place on a joint over a period of years, making overuse and age two of the most likely factors for joint pain. 
How is joint pain treated?

At-home remedies for joint pain will typically consist of relieving discomfort, inflammation, and swelling through over-the-counter medications such as Tylenol or aspirin, as well as keeping the affected joint elevated with a cold pack. However, specialists in joint pain will be able to provide other effective options for treatment if the at-home remedies are not sufficient in providing relief. For those who are experiencing joint pain due to a medical condition such as arthritis, injections of steroids will often provide prolonged relief and return functioning to the joint temporarily as they prevent inflammation and slow down the damage that is developing on the joint from daily wear and tear. Depending on the cause of the joint pain, a longer-term solution for treatment may include exercises for strengthening and stretching the joint and surrounding muscles.
What is the fastest way to reduce inflammation in the joint?

The most effective means for reducing inflammation in a joint is to follow the "RICE" method, which consists of rest, ice, compression, and elevation. The inflammation is likely due to overuse of the joint, so rest is necessary to slow down inflammation which may be leading to pain and swelling. Once the joint is in a comfortable position to rest, applying a cold pack will help to further reduce swelling and inflammation. Depending on where the joint inflammation is occurring in the body, there are several different types of compression garments available to allow for increased circulation and blood flow through the affected joint. Elevation involves simply raising the affected joint above the level of the heart to further reduce swelling. If the inflammation does not reduce using this method, further action may be necessary, in which case you should visit a joint pain specialist.
When should i worry about joint pain?

It may feel normal to experience joint pain if you are used to it or if you have recently engaged in a physical activity that would have caused minor joint pain, but if the joint pain starts to get in the way of letting you enjoy or participate in normal activities or is affecting your sleep, it is time to visit a specialist. Minor aches and pains come and go as we age, making home remedies very common, but if those home remedies are not working after around 2 weeks, or the joints are stiff for longer than 30 minutes after you first wake up, you may require for intensive care to relieve discomfort and to protect your joints.

When joint pain holds you down or creates chronic agony, consult the Pain Specialist in Frisco for a professional assessment and treatment options. For more information, contact us or schedule an appointment online. We have convenient locations to serve you. We Serve patients from Frisco TX, Denton TX, McKinney TX, Plano TX, Carrollton TX, Flower Mound TX, Lewisville TX, Allen TX, Aubrey TX, and surrounding areas.