Pain Specialist in Frisco, TX
If you are experiencing pain and want to live a better life with being pain-free, then reach out to our team at Pain Specialists right away. For more information, call us or schedule an appointment online.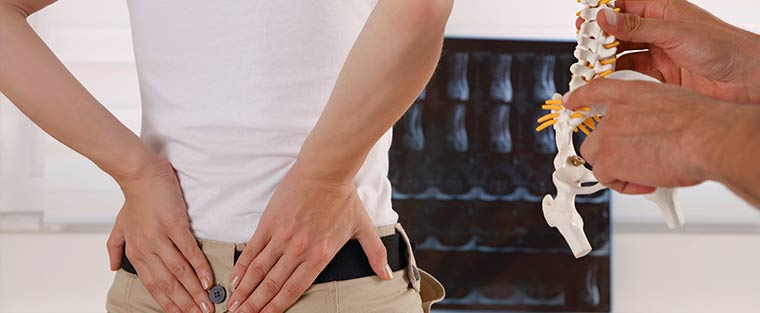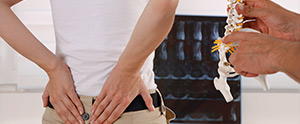 Table of Contents:
What Should I Bring to My First Appointment?
What Can I Expect When Seeing My Pain Management Doctor?
When Would I Need to See a Pain Management Doctor?
What Are the Treatment Options?
What Should I Bring to My First Appointment?

Your pain symptoms will be discussed at your first appointment with a pain management doctor. Records, medications, and diagnostic studies (X-ray, MRI, CT) may also be reviewed. If you have previous X-rays, CT scans, and MRIs, they can be helpful. The doctor might decide to conduct a thorough physical examination. In the beginning, it is helpful to keep a pain journal or at least be aware of your pain patterns.

Patients' procedures vary according to their health conditions and will be determined on a case-by-case basis. Nevertheless, a pain management doctor will work with individual patients to determine the best course of action to achieve their healthcare goals and help them manage and eliminate their pain.
What Can I Expect When Seeing My Pain Management Doctor?

Aside from being a symptom, pain is a condition, one that is only fully understood by those who have experienced it. It doesn't mean, however, that your doctor can't help. In order to help your pain management-team develop a results-oriented treatment plan, you should describe your pain thoroughly and ask thoughtful questions.

Pain management is the diagnosis and treatment of pain in medicine. Your pain management team may include physiatrists, physical therapists, occupational therapists, psychologists, and psychiatrists. Often, they coordinate your care with your primary care physician, surgeon, oncologist, or another doctor.

In and of itself, pain is a medical condition. CT or MRI scans may reveal the cause of your pain, even if your doctor cannot see it. You can help your doctor visualize your pain you are exactly experiencing by providing detailed information about it. Prepare a description of your pain for your doctor before your appointment. Include any questions you have in your notes.
When Would I Need to See a Pain Management Doctor?

In the event that you have been suffering from pain for a prolonged time, or if your primary or specialty care physician has not been able to relieve it, then it should be time to book an appointment with a management specialist.

Identifying the cause of your pain is the primary goal of a pain specialist. It is possible to achieve this goal by collaborating with your primary care physician and other specialists – and paying attention to your complaints. If your pain management specialist can establish an accurate diagnosis, he or she will be able to determine what is causing your symptoms and treat them accordingly. A multidisciplinary treatment plan will be developed by your pain management specialist based on your individual needs.
What Are the Treatment Options?

Patients have different treatment goals, so it's important to discuss what the end goal is with your doctor. There are many treatments for chronic pain, as varied as there are causes. A variety of approaches are available, from over-the-counter and prescription drugs to mind/body techniques and acupuncture. It is, however, impossible to guarantee complete pain relief with one technique when treating chronic pain. Combining treatment options may provide relief.

Over-the-counter medications such as Tylenol and nonsteroidal anti-inflammatory drugs such as aspirin, ibuprofen, and naproxen can relieve mild forms of pain. The doctor may prescribe stronger medications if the over-the-counter medication does not provide relief, such as muscle relaxants, anti-anxiety drugs, antidepressants, prescription NSAIDs, such as celecoxib, or stronger painkillers. A trigger point injection is used to treat painful muscles with trigger points, which form when muscles don't relax. An injection of local anesthetic, sometimes containing steroids, into a trigger point is performed by a healthcare professional using a small needle.

You may be a candidate for a surgical implant if standard medicines and physical therapy cannot relieve your pain adequately. In physical therapy, special techniques are used to improve movement and function impaired by an injury or disability.

Among other things, a physical therapist may use TENS in conjunction with stretching, strengthening, and pain-relieving techniques. Lifestyle changes could also help relieve pain.

We have treatments that will help you on every level. We serve patients from Frisco TX, Little Elm TX, Celina TX, The Colony TX, Prosper TX, Plano TX, Allen TX, McKinney TX, and the North Dallas Metro area.