Whiplash Injuries of the Neck in Frisco, TX, and Denton, TX
Get treatment today for whiplash injuries! A neck injury called whiplash results from the neck moving with great force back and forth. It is important to seek treatment from a pain specialist following whiplash injuries resulting in ongoing pain, stiffness, or other symptoms. Our Pain management professionals at Pain Specialists of Frisco can help you in getting the appropriate treatment for your whiplash injuries. For more information,

contact us

today or

schedule an appointment

online. We have convenient locations in

Frisco, TX

, and

Denton, TX

.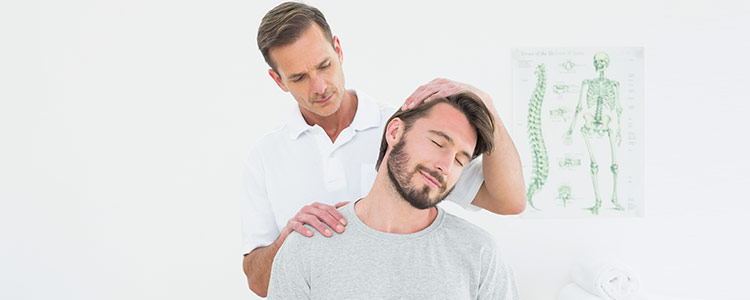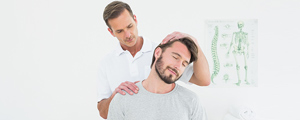 Table of Contents
Which neck muscles are injured in a whiplash?
How can I tell when whiplash is serious?
What are the symptoms of whiplash injuries?
How long does it take before neck whiplash goes away?
Which neck muscles are injured in a whiplash?

In a whiplash injury, various neck muscles can sustain damage. The specific muscles that are affected can differ depending on the individual and the circumstances of the accident. 
 
Whiplash commonly involves injury to muscles such as the sternocleidomastoid, which is located on the sides of the neck and assists with head rotation and flexion. 
 
Additionally, the trapezius muscle, extending from the neck to the upper back and shoulders, is often affected due to its involvement in neck and shoulder movement. The deep splenius muscles at the back of the neck, the levator scapulae connecting the neck to the shoulder blades, and the scalene muscles on the sides of the neck may also experience strain or injury during whiplash incidents. 
 
It's important to recognize that whiplash injuries can vary in their severity, and multiple neck muscles may be impacted. Furthermore, other structures such as ligaments, tendons, and discs in the neck may also be affected.
How can I tell when whiplash is serious?

For most cases of whiplash, which are generally mild to moderate, self-care measures at home, such as using over-the-counter pain medication, applying ice, and employing other remedies, can be sufficient. However, certain indications suggest the need for medical attention.
 
It is advisable to see a doctor following an auto crash or any other injury event. Additionally, you should seek medical attention if you experience the following symptoms: recurring neck pain or stiffness that subsides and returns, severe neck pain, pain, numbness, or tingling sensations in your shoulders, arms, or legs, or any issues related to bladder or bowel function. If you notice localized weakness in an arm or leg, it is important to seek urgent care.
 
You need to check with a doctor if symptoms spread to your shoulders or arms, if moving your head becomes painful, or if you experience numbness or weakness in your arms. These signs may indicate a more serious condition and warrant immediate medical evaluation.
What are the symptoms of whiplash injuries?

The symptoms experienced in whiplash injuries can vary depending on the severity of the injury and the extent of hyperextension or compression that occurred in the neck. The degree of injury correlates with the extent of extension or compression.
 
Timing plays a crucial role in the manifestation of whiplash symptoms. While some symptoms may arise immediately after a crash, others may take several hours or even days to become evident. Common symptoms include neck pain and stiffness, headaches primarily located at the base of the skull, dizziness, blurred vision, and a persistent feeling of fatigue.
 
In certain cases of whiplash, less common symptoms may arise, including difficulties with concentration and memory, ringing in the ears (tinnitus), sleep disturbances, irritability, and chronic pain in the neck, shoulders, or head.
How long does it take before neck whiplash goes away?

In the majority of cases, neck whiplash leads to mild ligament sprains or muscle strains that typically resolve within a few days or weeks. However, there are instances where whiplash symptoms persist for several months or even longer. 
 
The long-term outlook for individuals with whiplash can vary significantly and is often influenced by the initial severity of the symptoms. Most patients with whiplash experience recovery within three months. 
 
However, it is important to note that some individuals may develop chronic symptoms and disorders related to whiplash, which can have a prolonged impact on their well-being.
 
To ensure the most effective and efficient recovery from neck whiplash it is important to visit a nearby pain specialist for the best possible treatment.

Effective treatments for whiplash injuries are available at Pain Specialists of Frisco. For more information, contact us today or schedule an appointment online. We have convenient locations in Frisco, TX, and Denton, TX. We serve patients from Frisco TX, Denton TX, McKinney TX, Plano TX, Carrollton TX, Flower Mound TX, Lewisville TX, Allen TX, Aubrey TX, and surrounding areas.