Pain Specialist in Denton, TX
Live a pain-free life, solutions and treatments for your pain are only one appointment away. Call our team of professionals at Pain Specialists or visit us online to book an appointment.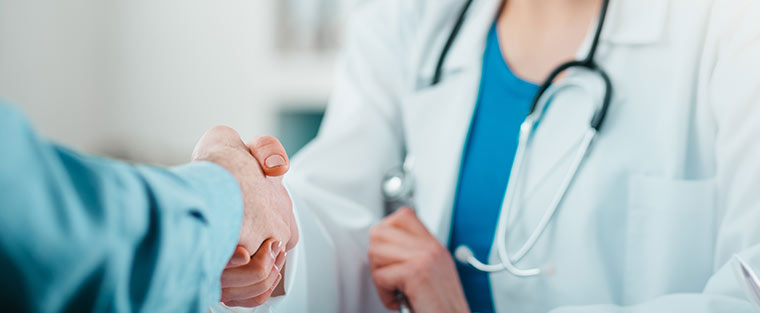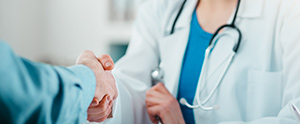 Table of Contents:
What Questions Should You Ask a Pain Management Doctor?
What Happens at My First Pain Management Appointment?
Are Their Treatment Options Besides Medications?
When Would I Need to See a Pain Management Doctor?
What Questions Should You Ask a Pain Management Doctor?

In addition to being a symptom, pain is also a condition, one that you can only fully comprehend. However, that doesn't mean your doctor can't help. You can help your pain management team develop a results-oriented treatment plan if you describe your pain thoroughly and ask thoughtful questions.

In medicine, pain management refers to the diagnosis and treatment of pain. Physiatrists, physical therapists, occupational therapists, psychologists, and psychiatrists may be part of your pain management team. They often work together with your primary care physician, surgeon, oncologist, or other doctors to coordinate your care.

Pain is a medical condition and should be treated. Even though your doctor can't see the cause of your pain, a CT or MRI scan may reveal its cause. By providing detailed information about your pain, you can help your doctor visualize it.

Be prepared to describe your pain to your doctor before your appointment. Make notes and include any questions you have. You may want to bring a family member or trusted friend to support you.

Back and neck pain are two of the most common types of pain, but pain can occur anywhere on the body. It can be either specific or generalized. An injury, disease, failed surgery, or an unknown cause can cause pain. In order to make a good decision about which physician to choose and what treatment options to choose, you should ask the physician questions.

Questions include: What types of diagnostic tests will be ordered? Are their treatment options besides medications? What are the treatment options? What sorts of training do you have in pain diagnosis and management for patients? Can you do image-guided patient procedures, if necessary, or would I need to see one or more other doctors? Are there any self-care options available that can supplement medications, physical therapy, etc.? What are the next steps of action if the recommended treatment does not work?
What Happens at My First Pain Management Appointment?

During your first appointment with a pain management doctor, your pain symptoms will be discussed. Medical records, medications, and diagnostic studies (X-ray, MRI, CT) may also be reviewed. X-rays, CT scans, and MRIs can be helpful if you have them. A thorough physical examination might in fact be conducted by the doctor.

A pain journal or at least being aware of your pain patterns is helpful at the beginning. Procedures for patients vary based on their health conditions and will be determined on a case-by-case basis. The goal of a pain management doctor is to help his or her patients achieve their healthcare goals and to manage and eliminate their pain.
Are Their Treatment Options Besides Medications?

There are many treatment options available other than medication. Which treatment is best suited to each patient will be determined on a case-by-case basis. Physical therapy, lifestyle changes, injections, surgery, and more, are all potential alternatives.
When Would I Need to See a Pain Management Doctor?

The time has come to seek the help of a pain management specialist if you have been suffering from pain for an extended period of time, or if your primary or specialty care physician has not been able to relieve it.

A pain specialist's primary goal is to identify the cause of your pain. By collaborating with your primary care physician and other specialists – and paying attention to your complaints – it is possible to achieve this goal. Your pain management specialist can then establish an accurate diagnosis, which will enable him or her to determine what is causing the problem and treat you accordingly.

Depending on your needs, your pain management specialist will create a multidisciplinary treatment plan. Talk to our team today at Pain Specialists and let us help you live a pain-free life. We serve patients from Denton TX, Little Elm TX, Celina TX, Allen TX, McKinney TX, and the North Dallas Metro area.